Unlock powerful knowledge hidden within the system
Lennie Noiles, Certified facilitator of LEGO® SERIOUS PLAY® method and materials
"Often the hands will solve a mystery that the intellect has struggled with in vain." - C.G. Jung
LEGO® SERIOUS PLAY® methodology is .....
a tool for solving wicked problems.
a process for more effective thinking and problem solving.
a tool for building results.
a facilitated technique where people use LEGO® bricks to follow through a series of structured exercises during which they build models that metaphorically represent their personal or business challenges.
a methodology that helps teams to become more effective by fostering creativity, sharing, and reflecting.
a way to fosters creative thinking through team building metaphors of their organizational identities and experiences using LEGO® bricks.
an innovative, experimental process designed to enhance innovation and business performance.
LEGO® SERIOUS PLAY® materials and methodology are customized to address the specific business challenges to be addressed.
When might you use LEGO® SERIOUS PLAY® methodology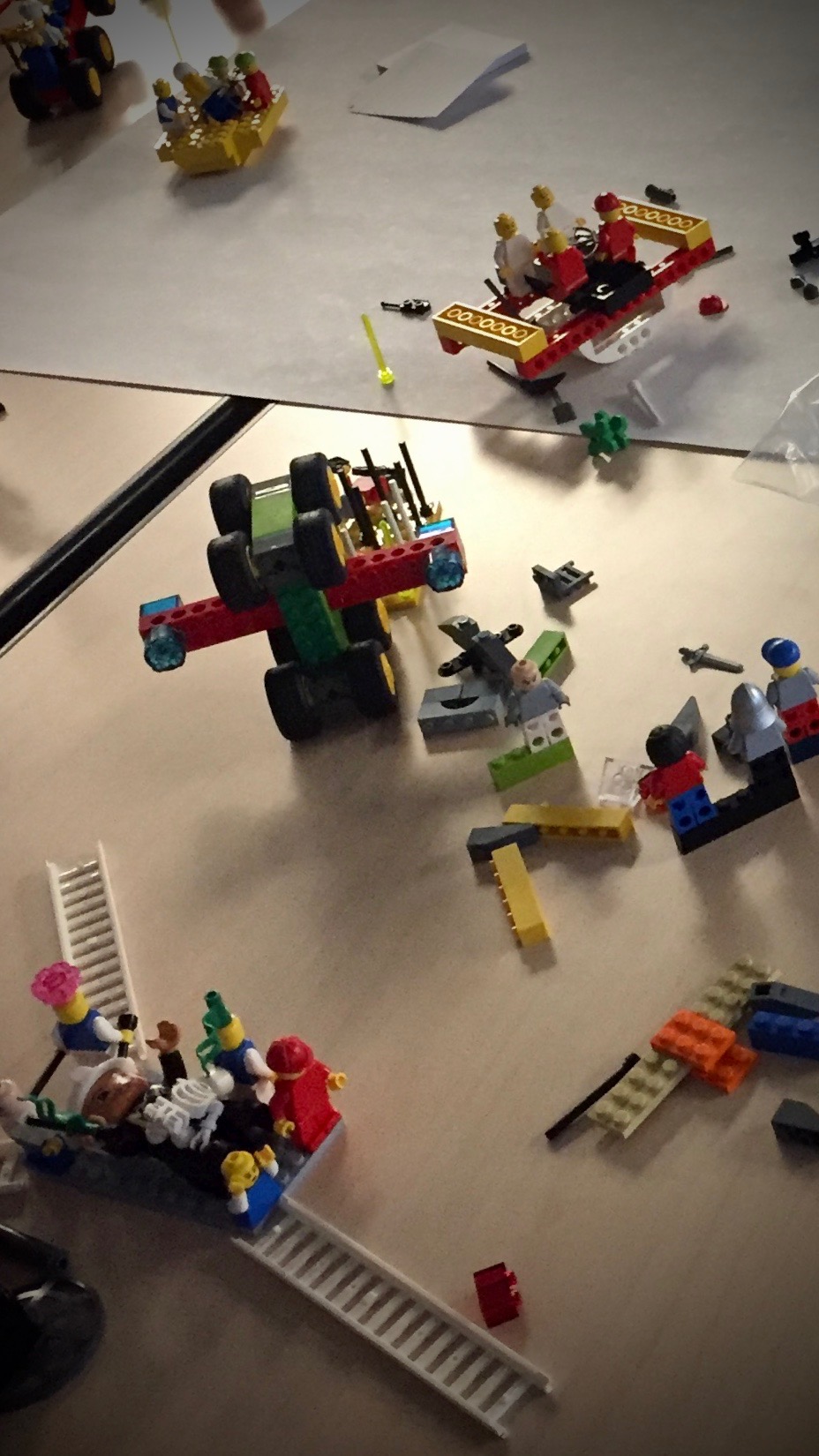 Aggregate input of multiple stakeholders
Branding
Business & Strategy Canvas
Business Development
Change Management
Clarifying values
Communication and Operational Efficiency
Complex problems with no obvious answer
Concept Development
Conflict Resolution
Customer Development
Discover hidden knowledge
Idea Generation
Increase Collaboration
Innovation Process Design
Insight & Awareness
Marketing Strategy
Mergers & Acquisitions
Problem Solving
Process Design
Product Development
Project Retrospectives
Prototyping Mental Models
Service Design
Shared Goals
Strategy Making and Implementation
Team Development
Turnaround & Re-structuring
User Experience Design
"You Can Discover More About a Person in an Hour of Play than in a Year of Conversation" - attributed to Plato
LEGO® SERIOUS PLAY® materials and methodology are the perfect companion to; Design Thinking, Strategy Canvas, Brainstorming, Liberating Structures, Etc.
For Coaches I offer a workshop:
Model as Metaphor: a workshop for coaches. Using LEGO® SERIOUS PLAY® method and materials as a coaching tool.
LEGO, SERIOUS PLAY, the Minifigure and the Brick and Knob configurations are trademarks of the LEGO Group, which does not sponsor, authorize or endorse this website.